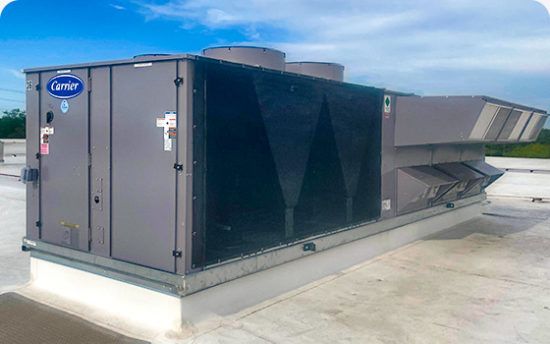 Protect Your Investment with a Cottonwood Screen
A custom cottonwood screen saves you thousands of dollars and man hours. It prevents costly downtime and maintenance costs by preventing debris from interfering with your equipment's critical components. A cottonwood screen requires no system modifications or electrical hookups.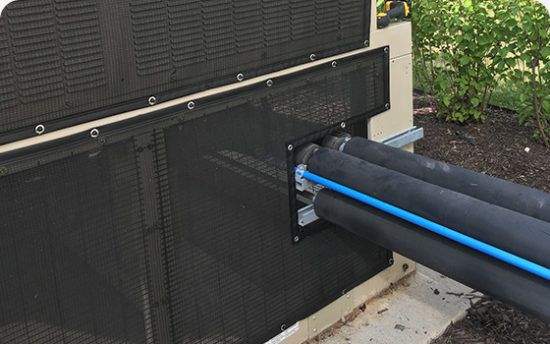 Custom Made for Your Equipment
Every cottonwood screen is custom made to your exact dimensions. The filter attaches to the outer perimeter of the air intake using various combinations of specialized mounting kits depending on the configuration of your units.  Magna Mounts eliminate the need to drill into equipment and shrink installation and removal time, and Screw-in Mounts may also be useful.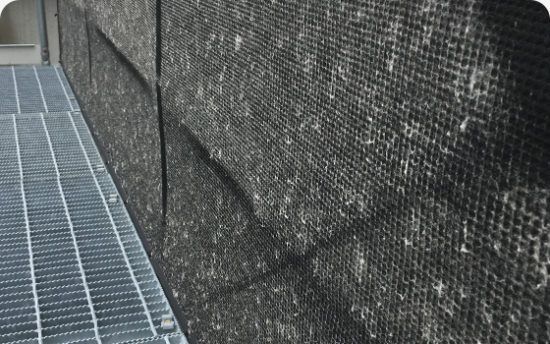 Reduce Downtime and Maintenance Costs
Cleaning coils and chillers on large equipment can take days of work. It's a wet and dirty mess that has to be done at least once or twice a year, and more if it's a heavy cottonwood year. With a cottonwood screen, you may need to invest in a thorough cleaning once every three years, depending on your conditions. Cottonwood screen maintenance is as easy as brushing or spraying with a water hose. Each screen is extremely durable and backed by a 5-year warranty.
Types of Equipment that Benefit from Cottonwood Screens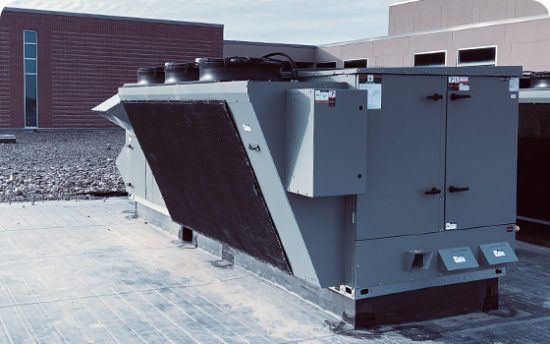 Condensers, AHUs, Air Chillers, Louvers & RTUs
Prevent coils and fins from clogging
Reduce the need for frequent coil cleaning
Reduce equipment damage due to power washing & solvents
Optimize cooling efficiency
Enable optimum efficiency of internal filters and extend filter life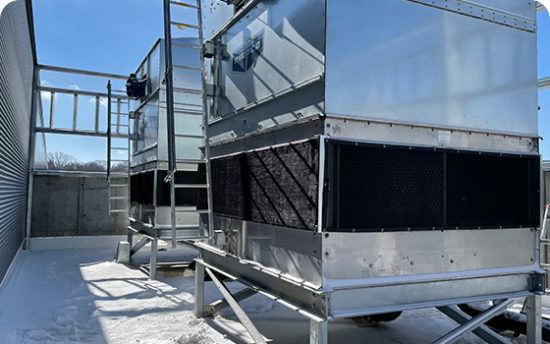 Cooling Towers
Prevent clogging of fill material and extend fill life
Prevent sludge build-up in water basins
Prevent clogging of strainers and blow-down valves
Help fight bacterial proliferation by eliminating debris nutrients
Diffuse sunlight to help fight algae growth
Eliminate downtime due to fouling and clogging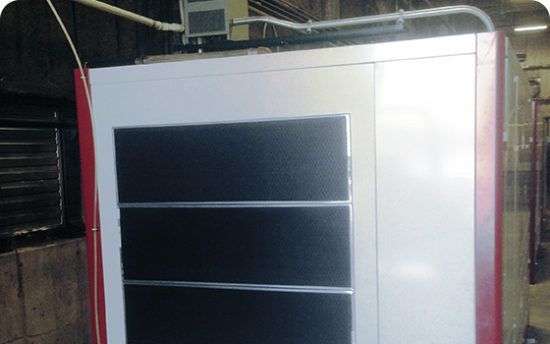 Compressors & Manufacturing Machines
Prevent dust and debris from clogging equipment
Maximize equipment efficiency
Reduce maintenance costs/labor
Decrease energy consumption
Minimize compressor failure
The Easy Way to Always Have Healthy Clean Air
If you can't remember the last time you replaced your air filters, you're not alone. If you're tired of the hassle that comes with sourcing filters, replacing filters, and disposing of dirty filters – you're not alone. You can set your air filter maintenance on autopilot by using our filter replacement services. Know your indoor air is always healthy and spend your time doing something more exciting than changing dirty air filters.
Cottonwood Screen Examples
We have installed PreVent cottonwood screens all over the region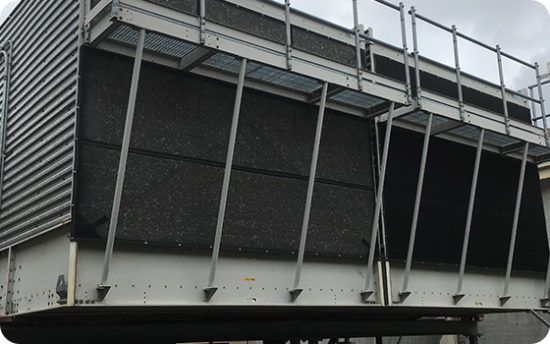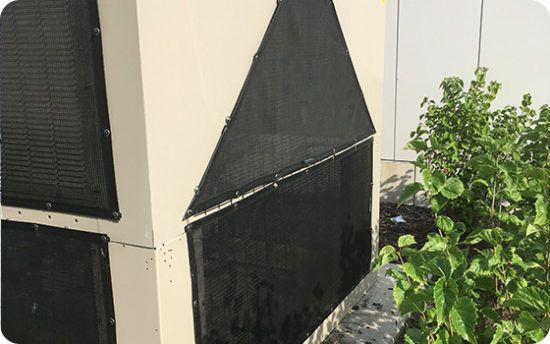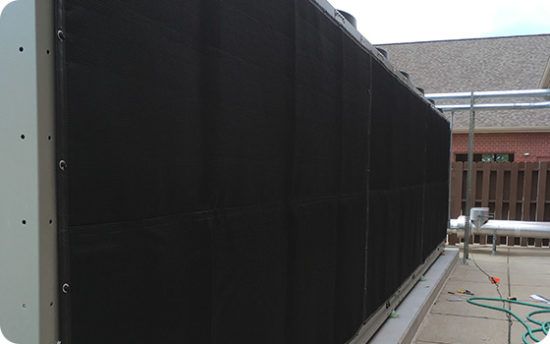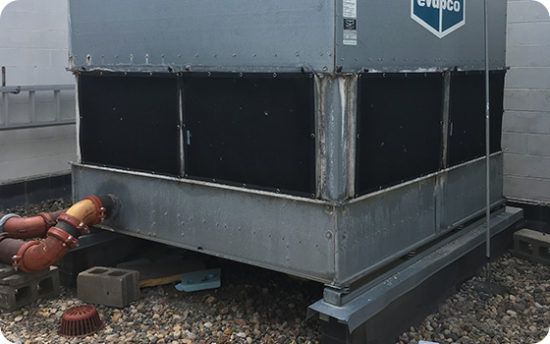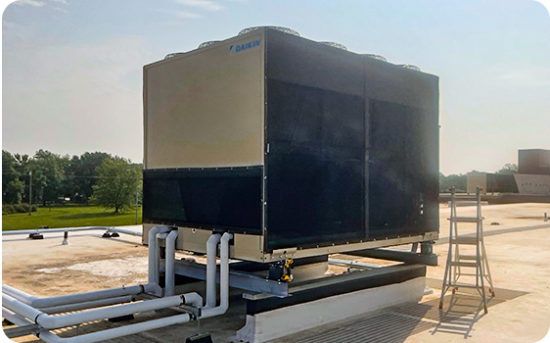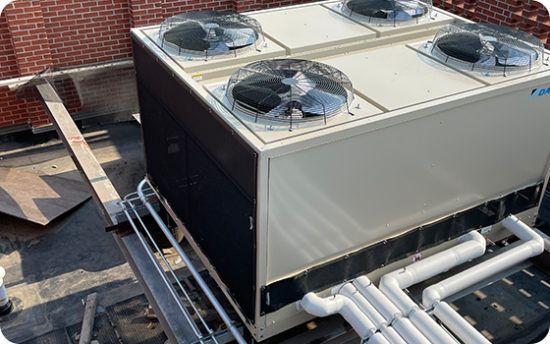 In Depth Benefits and Features of Cottonwood Screens
Nebraska Air Filter is an authorized distributor and installer for Permatron® PreVent® System Filter Screens. Find out why we only use the PreVent System:
Mounting options for your cottonwood screen
Calculate How Much PreVent Screens Can Help you Save
Check out this Calculator to estimate how much you may save with PreVent screens.
Earn LEED Certification Credits
Permatron's PreVent® filters can help your building achieve LEED Certification through the U.S. Green Building Council's LEED Rating System.