Thousands of In-Stock Air Filters
Whether you need a low, medium, or high efficiency air filter, chances are you'll find it stocked in our filter warehouse. Nebraska Air Filters keeps thousands of air filters in stock and ready for commercial, industrial, and residential HVAC systems. If you have a rare or non-standard air filter, Nebraska Air Filter will make your custom air filters in-house. We're also a reliable and knowledgeable source for a variety of specialty filters for a broad range of applications.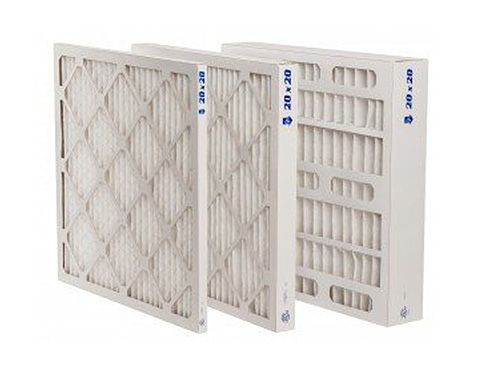 Pleated Box Filters
The most common air filter type for heating and air conditioning. We stock more than 50 standard sizes in MERV-8/10 for residential and commercial applications. We also stock MERV-11 and MERV-13 in the more popular sizes.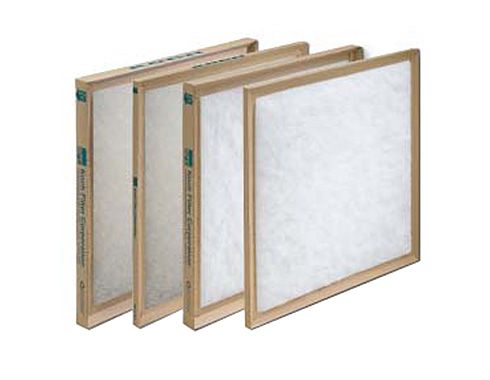 Disposable Cardboard-frame Polyester (DCP)
These filters allow the most air flow with the least resistance. They don't contribute significantly to air quality but protect mechanical equipment from dust particles that hurt performance.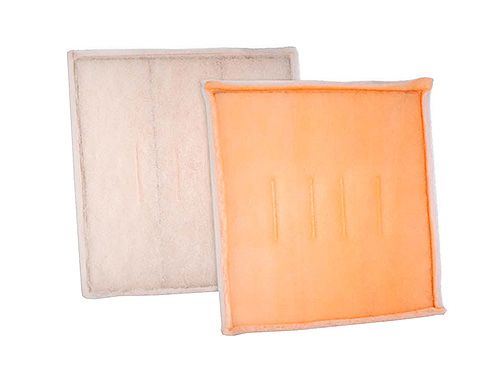 Ring and Link Panels
Ring and link panels combine multiple layers of polyester and tackifier on a sturdy wire frame. They are especially useful if moisture or oil mist is present. They have excellent dust holding capacity. Typically they may be substituted for 2" box pleats.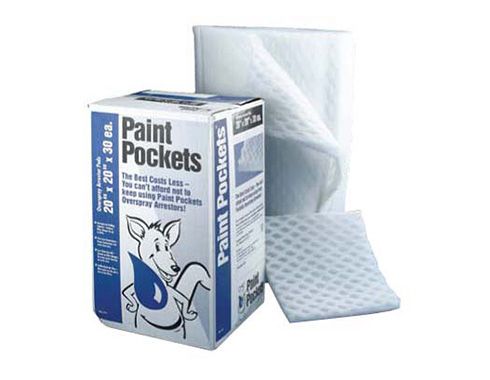 Finishing Filters
Finishing filters are used in paint booths and related processes. Nebraska Air Filter stocks intake filters of varying efficiencies
depending on the finishing applications. We stock exhaust filters that meet national emissions (40 CFR 63) and NESHAP...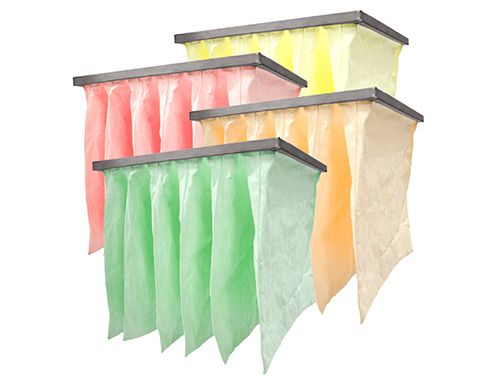 Bag Filters
These industrial workhorses deliver high capacity filtration in a broad range of efficiencies and sizes. We stock several of the more common configurations.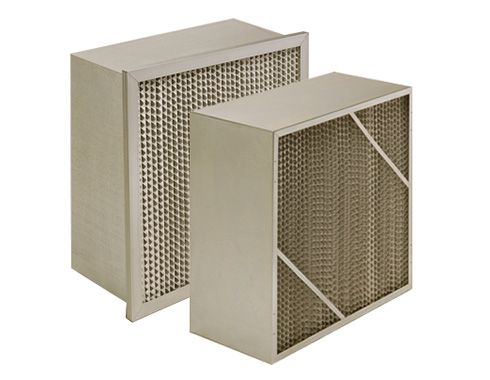 Rigid Cells and ASHRAE Cells
High efficiency filters housed in rigid metal frames in 6" and 12" depths. Rigid cells utilize a lofted pleat media. ASHRAE cells use an aluminum separator to maximize air flow.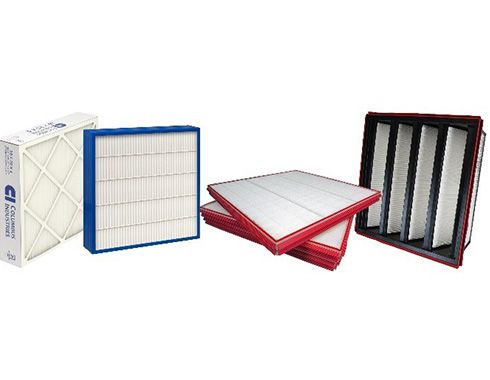 Mini-Pleats and V-Cells
Take advantage of specialty media in tight packs to combine the lowest possible air resistance with high efficiency – up to MERV-16. The same media pack design is employed in 2" and 4" filter boxes and in V-Cell designs in 12" depth.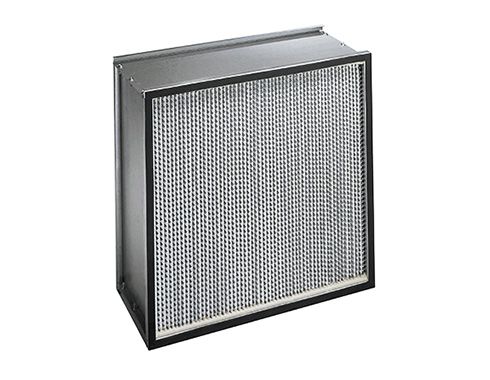 HEPA Filters
HEPA (High Efficiency Particulate Air) filters are required to capture 99.97% of 0.3-micron particles to meet the minimum HEPA qualification. They are most often used in medical, food processing, and high-tech manufacturing applications that require...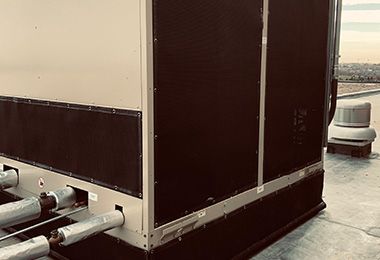 Cottonwood Screens
A custom cottonwood screen saves you thousands of dollars and man hours. A cottonwood screen requires no system modifications or electrical hookups.
Learn More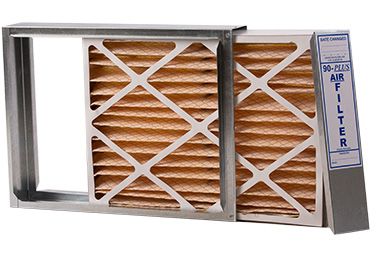 90-Plus
Replacement filters for our proprietary systems, both 1200 and 2000 series. Frames also available to HVAC installers at no charge.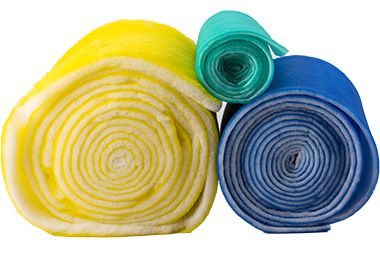 Polyester Media
Available in master rolls and pads. ½", 1" and 2" thickness.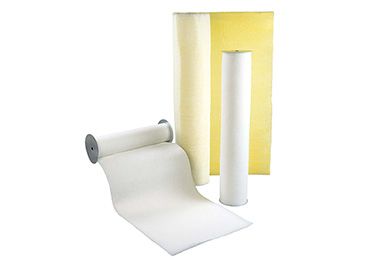 Auto Rolls
Replacement rolls for American, Continental, Farr, Trane and other units.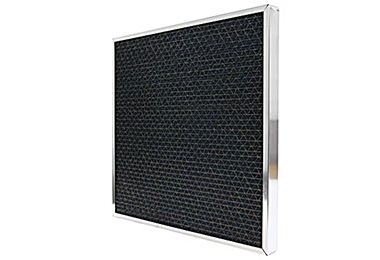 Gas Phase Filtration
Gas Phase Filtration Activated carbon in bulk, honeycomb cells, and impregnated media, plus potassium permanganate.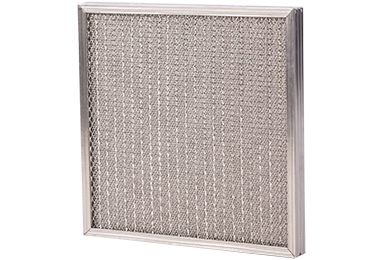 Permanent Metal
Heavy duty filters for air intake and baffles for grease collection. Custom sizes available in variety of widths.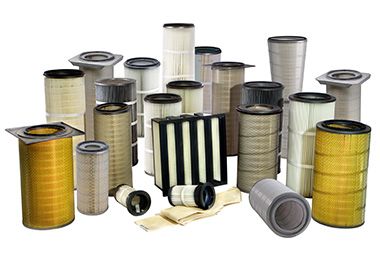 Cartridge/Cylinder Filters
OEM replacements for industrial dust collection applications.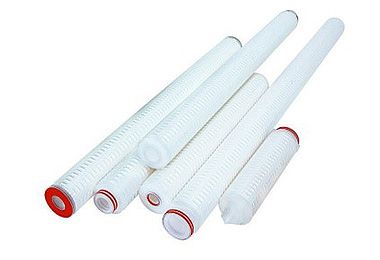 Liquid Filtration
OEM replacements for industrial dust collection applications.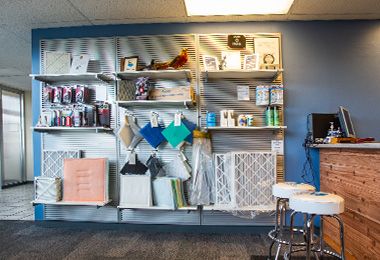 Miscellaneous
Frames, Clips, Gauges and many other accessories.